Trustworthy Organization Providing Shelter for the Less Fortunate
Our Mission
At OZANAM Center, our mission is to provide temporary shelter and housing to individuals and families who are left on the street, regardless of sex, color, creed, and national origin. We offer referrals to social services agencies, encourage humanitarianism, and facilitate the involvement of community volunteers in our needs. We also provide information to the public about homelessness in the local area.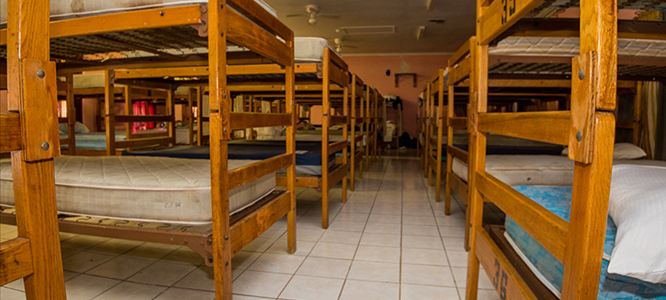 The Shelter Homeless Services Program at OZANAM Center includes a short-term (30-day) Emergency Shelter, three hot meals, transportation vouchers, and Homeless Prevention and Rapid Re-Housing services. We also provide emergency shelter during the hurricane and cold weather season. Eligibility requirements are the same as other agencies that handled displaced communities, with the basic need being a clean, safe place to stay, hot meals, and the goal of obtaining permanent housing. Most individuals stay for an overnight stay to thirty days, with extensions given based on the individual's or family's circumstances.
The Ozanam Center was originally established by the Diocese of Brownsville to house Central American political refugees. The Center was first named Casa Oscar Romero in honor of the martyred Archbishop of San Salvador, El Salvador. As the conflict in that troubled region began to subside, so did the number of refugees.
In 1995, the shelter gained its independent status as a nonprofit organization and was named The Bishop E. San Pedro Ozanam Center and expanded to serve anyone who needs temporary shelter. We now serve mainly Cameron County, but many of our guests also come from Willacy, Hidalgo Counties, and other parts of the U.S. and world.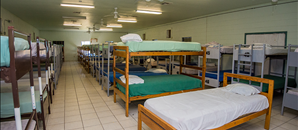 The Center can house and feed 200 clients. We are equipped with a kitchen and dining area, six separate family units, and three large dormitories. All dorms are equipped with 30 bunk beds for approximately 60 people in each dormitory. We also have 2 individual bathrooms with showers and toilet stalls that can serve 10 men and women at a time. In 2009, 3 homes (3 bedrooms) were built on the premises to be used as transitional homes, allowing families to stay up to 2 years.
Our Board of Directors is composed of individuals from the local community who are dedicated to providing the best services to those in need. Our board members include Ben Neese (Chairperson), Hilda Trevino (Vice-Chair), Graciela Reyes (Secretary and Treasurer), Emilio Crixell Jr. (Board Member), Leonel Alejandro (Board Member), Gail Hanson (Board Member), David Willis (Board Member), and Victor Maldonado (Board Member and Executive Director).